Investing.com – The dollar was broadly lower against the other major currencies in subdued trade on Monday, as declining expectations for a U.S. rate hike before the end of the year continued to weigh on demand for the greenback.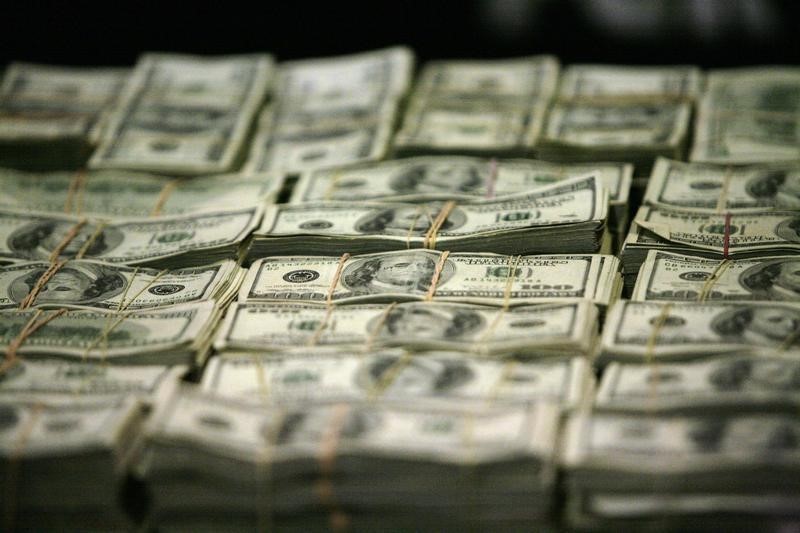 Trading volumes were expected to remain thin on Monday, with U.S. markets closed for a national holiday.
The dollar was fractionally lower against the yen, with USD/JPY easing 0.08% to 120.11.
Minutes from the Fed's September policy meeting, published on Thursday, showed that most policymakers thought an initial rate hike should still come this year and that financial market turmoil had not "materially altered" the outlook for the U.S. economy.
But the minutes also noted that recent global economic and financial developments may have increased the downside risks to the U.S. economy.
The minutes reinforced expectations that U.S. interest rates will remain on hold until well into 2016.
The dollar was lower against the euro, with EUR/USD adding 0.22% to 1.1384.
Elsewhere, the dollar was lower against the pound, with GBP/USD up 0.19% at 1.5356 and was steady against the Swiss franc, USD/CHF at 0.9607.
The Australian and New Zealand dollars were stronger, with AUD/USD up 0.22% to 0.7360 and with NZD/USD gaining 0.34% to nearly two-month highs at 0.6716.
Read more at Investing.com